Ever Wondered What Children Do in a Playgroup Session?
In Singapore, playgroup is typically offered for children between the ages of 18 months and 2 years old. Rather than staying at home without social interactions with peers of the same age group, a playgroup can help young children develop their cognitive, physical, social, and emotional skills through play-based learning activities. Some of the activities that children may do in playgroup include singing and dancing, playing with toys and games, doing art and craft projects, outdoor activities and engaging in other types of sensory play.
Why Should You Enrol Your Child in Playgroup Early
Playgroups encourage cognitive and linguistic development. Children acquire language through interaction, not only with parents and other adults, but also with other children. If you intend for your child to learn a second language, it is easier for them to learn and acquire this skill through daily use of those languages.
Another reason to enrol in playgroup early is because at the 18-24 month age range, children are able to comfortably spend some time away from their primary caregivers as a safe test of separation. This reinforces the idea of a daily reunion while also assisting children in building emotional confidence and a degree of independence.
Additionally, daily routines provide familiarity for children, helping them adopt good habits like washing up before and after meals. Playgroups offer flexible schedules with set routines for playtime, mealtime, and nap time, creating a sense of safety and teaching time management. This prepares children for the transition to preschool as they already understand school day routines.
Lastly, enrolling in playgroup early helps kickstart children's physical development by offering age-appropriate activities that focus on improving gross motor skills like running, jumping and climbing. Occupational therapists recommend that children have ample opportunities for physical movement, which playgroups offer through the use of indoor and outdoor spaces.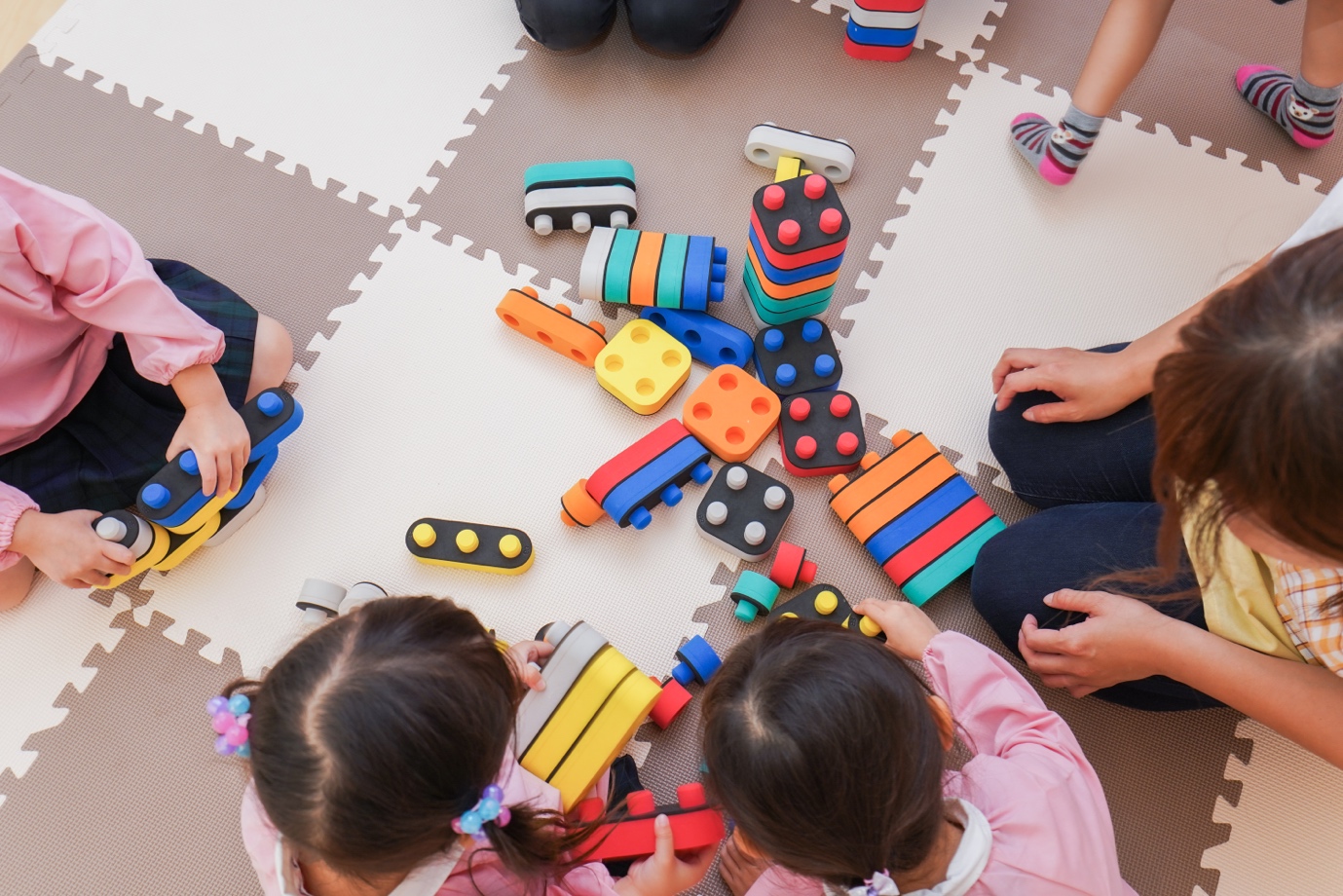 What Should I Look for When Choosing a Playgroup?
Location: Choose a playgroup that is conveniently located for you and your family. Consider factors such as proximity to your home or workplace and transportation options.
Activities: Look for a playgroup that conducts activities that align with your child's interests and learning style. Check if the school's philosophy matches how you envision your child to be educated.
Classroom size and teacher-to-child ratio: Consider the size of the classroom and the teacher to child ratio, as this will affect how much attention your child will receive in class.
Fees, grants and subsidies: Check the fees associated with the playgroup and what subsidies or grants available. Some schools have different programs to match a variety of age groups, which might have implications on the fee structures too.
Reviews: Research the reputation of the childcare centre, including reviews from other parents. This can help you determine if the playgroup is a good fit for your child and family.
Nurture Your Child's Development with Twinklekidz's Playgroup Programme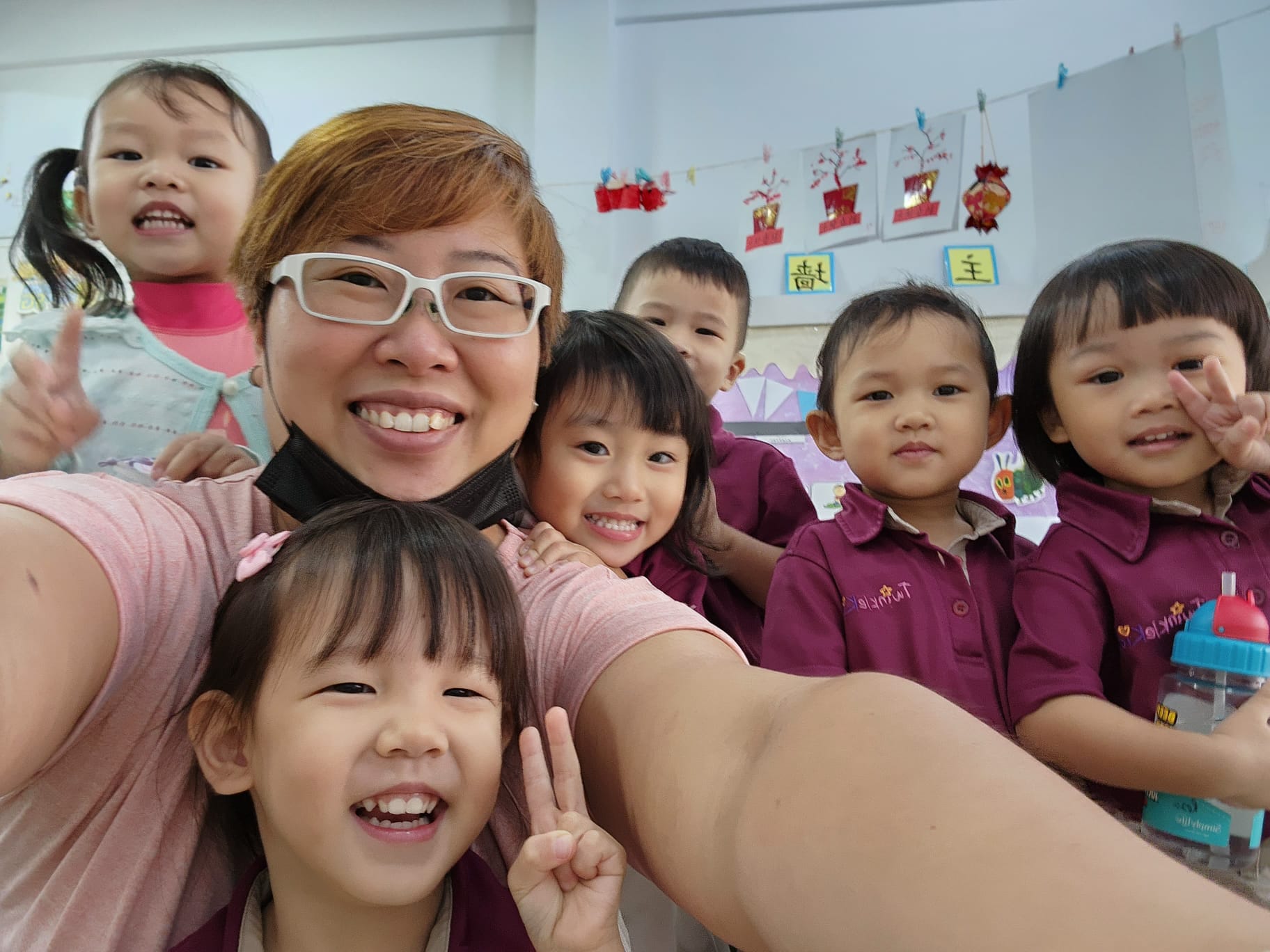 TwinkleKidz is a leading childcare in Singapore, providing infant care and preschool education for children up to Kindergarten 2. They pride themselves on their safe environment with creative and dedicated teachers who balance fun with engaging learning.
Their "Twinkle Sparklets" Curriculum provides a variety of hands-on activities for playgroup age children that are developmentally appropriate, stimulating, and holistic. Sign up for a guided tour here or visit any one of Twinklekidz's centres at Bendemeer, Changi Business Park, Siglap or Toa Payoh for more information!