Cost of kindergarten education in 2023
In Singapore, MOE kindergarten fees can go as low as $160 for Singaporeans and $320 for Permanent Residents. There are other types of Kindergarten in Singapore, such as private education that costs approximately $700 to as high as $3,000 before grants and subsidies. Have you ever wondered what is causing the difference in kindergarten fees besides government grants? There are several factors that goes into an education fee such as curriculum and school hours which we will discuss further below. Read on to find out more!
Why are the school fees different at an MOE kindergarten vs a private kindergarten?

Private kindergartens tend to offer more versatility and flexibility in their curriculum. This gives parents have the opportunity to select a school based on its philosophy, values, and enrichment/activities. Private kindergartens may offer a wider range of non-academic experiences such as theatre performing arts and robotics, which may not be as extensively explored in a more structured MOE system.
School hours are another differentiating factor. MOE Kindergartens offer parents the choice of two sessions, morning or afternoon, for a four-hour programme that aligns with MOE's school term calendar. This schedule includes four vacation periods throughout the year. Private preschools, on the other hand, offer both full-day and half-day programmes and operate year-round.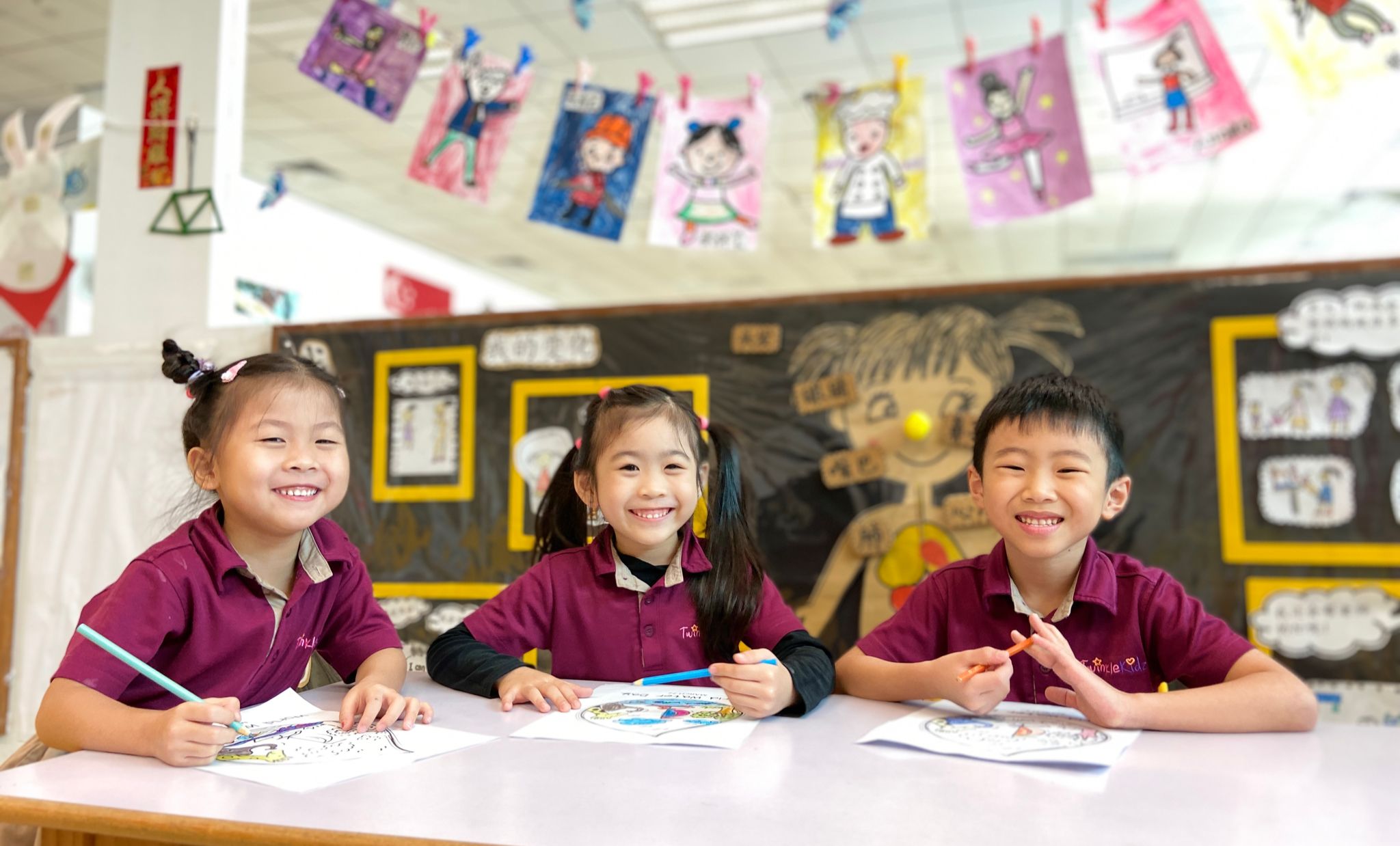 Choosing the Right Kindergarten For Your Little One
When choosing a kindergarten in Singapore, there are several factors to consider.
Location is a key factor, your child's school should be convenient to travel to and not too far from your home.
Curriculum is also important. Consider your child's learning style and preferences and choose a curriculum that aligns with your child's interests and personality to ensure that they are engaged and motivated to learn.
Extra-curricular activities, such as music, art, sports, and language can provide children opportunities to develop skills and confidence outside academics.
School hours: consider how your child's kindergarten school hours fit into your daily routine or work schedule. For example, if you'd like your child to nap at home, you might consider taking a half-day inside of a full-day programme.
Teachers are crucial for children's development and attitude towards learning, so look for qualified and experienced teachers who can build positive relationships with students.
Finally, it's important to note that the most expensive kindergarten isn't always the best. By considering all these factors, you can make a well-informed decision when choosing a kindergarten that aligns with your child's needs and preferences, ensuring that they have a positive and enriching learning experience.
Enrolling in TwinkleKidz
TwinkleKidz offers both infant care and preschool education, emphasizing arts-integrated programs for children up to Kindergarten 2. We pride ourselves on their safe, fun, and engaging environment based on a literature-based curriculum that incorporates visual and performing arts to encourage inquisitive learning. Twinklekidz's warm, nurturing, and supportive teachers dedicate themselves to building meaningful relationships with students and parents.
Unleash the creativity in your children and prepare them to be lifelong learners! Sign up for a guided tour at any of Twinklekidz 4 centres (Bendemeer, Changi Business Park, Siglap, Toa Payoh) by filling up the form here!