Visit any one of our centres at Bendemeer,
Changi Business Park, Siglap or Toa Payoh
for more information!
About Music Owl Series Program
Owl Series© is a research based creative music program for children from 2 months to 6 years old that engages the whole body and brain for optimal development. Through developmentally appropriate creative music experiences the child's life is advanced emotionally, physically and cognitively.  
Our curriculum is progressive and structured. The aim of our program is to use music to stimulate the child's learning and to equip them with musical skills for further formal instrumental instruction. It is aimed to provide music competence for your child in a fun and innovative step-by-step process while ensuring that your child receives a layer by layer approach towards achieving a solid musical foundation.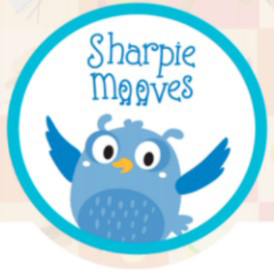 2 months to 2 years – To Boost baby's brains
From Day one, your baby learns to communicate with their coos, babble, cries and laughter.
Sharpie MoovesTM provides sensory stimulation to your baby's brain activity by providing opportunities for you and your baby to interact musically, complete with movement and fun to strengthen your baby's neural pathways and to build strong bonds.
Toddlers 2 to 3 years – To Build confidence
Your Toddler is bursting with energy and eager to explore new possibilities!
Sharpie GroovesTM provides opportunities for toddlers to explore and discover, to initiate their own ideas and to respond in their own ways. At the same time, your toddler will thrive on your support through your active music participation. As you sing, you will release an engaging musical world while building your toddler's early language skills, confidence and self-control!
Our music curriculum encompasses a wide range of topics which include the 3 core musical aspects: Rhythm, Pitch and Music concepts. This program happens in stages as below: 
We will train the children how to listen to sounds effectively. They will be exposed to different listening activities to a variety of sounds or timbre (tone quality). 

They will be taught how to respond to these sounds through locomotive and non-locomotive movements, and body percussion example: one-beat action, two-beat action. 

They will experience the different musical concepts like beat, tempo and dynamics through group singing and ensemble playing of percussion instrument.
Towards the end of the program, we will be teaching the children on how to create their own simple sound compositions by using vocal sounds, body sounds, and instrument sounds. They will be composing their own sounds and music!